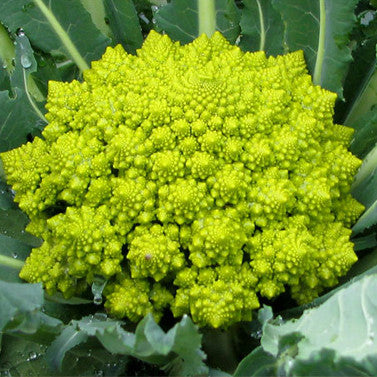 Broccoli Romanesco (50 seeds)
Produces a stunning apple-green whorled head with better taste and texture than most of the finest broccolis. Widely grown and prized in Italy. Grows exceptionally well in cool northern areas. 75-100 days from transplant.
Sow seeds indoors 6-8 weeks before last frost.
Space 24" apart
Germination in 3-10 days
Full sun
Green Thumb Tip: Sow seeds indoors ¼" deep. Plant out just before the last frost. Broccoli prefers cool temperatures and a regular supply of water. In many regions it can be grown as both a spring and fall crop.
---
We Also Recommend
---