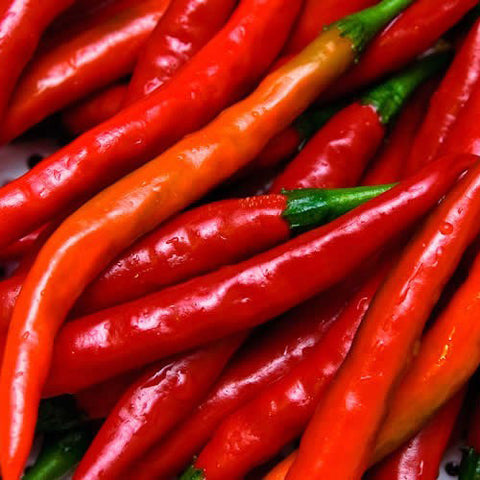 Cayenne Red Long Slim Chili Pepper (100 seeds)
Beautiful dark green, long peppers maturing to red. Slim 6" x 3/4" pointed and wrinkled. Strong, spreading plant, 20-24" tall. Great for processing & drying. 70-75 days.
Start indoors 8 weeks before last frost
Plant oudoors 12-24" apart
Germination in 7-14 days (as little as 4days with the Super Starter Kit!)
Full sun
Green Thumb Tip: Sow seeds indoors ¼" deep. Peppers germinate best in warm soil, so gentle bottom heat may be helpful until seedlings emerge. Wait to transplant outdoors until soil is warm.
---
We Also Recommend
---