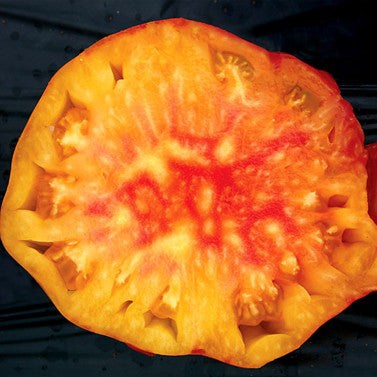 Pineapple Heirloom Tomato Seeds (30 seeds)
The Pineapple Heirloom Tomato is a large beefsteak fruit that can weigh up to 2 lbs., yellow skin color streaked with red at blossom end , pink streaks radiate throughout the yellow flesh, few seeds, pretty sliced, excellent mild flavor. Indeterminate. 75-95 days.
Start indoors 6 weeks before last frost
Sow seeds indoors 1/4" deep
Germination in 7-14 days (as little as 2 days with the Super Starter Kit!)
Plant outdoors 24 - 36 inches apart
Full sun
Seed Variety: Heirloom
Green Thumb Tip: Tomatoes are sensitive to freezing temperatures, so wait to transplant outdoors until the soil is warm. Plant in full sun.
---
We Also Recommend
---