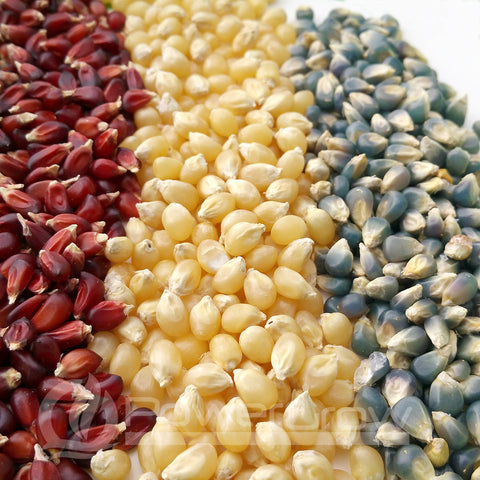 Popcorn Seeds - Patriotic Red, White & Blue Seeds
Want to grow something fun and delicious in your garden? For the perfect 4th of July Patriotic treat, try growing our exclusive Natural Red, White and Blue Popcorn Seeds! If you've never grown popcorn on the cobb before, you are in for a real treat! Watch kids eyes POP when they see popcorn growing just like regular corn. This exclusive mix of heirloom and hybrid popcorn seeds by PowerGrow Systems are grown locally in the USA and are natural, heirloom and NON-GMO! Each pack contains 150 seeds (50 each of Red, White, and Blue).
Planting Tips:100-110 Days. Germination: 4-21 days. Plant in warm soil that is at least 60° F, 4 inches apart and 1 inch deep. Thin to 8 inches apart as they grow and leave ears on the stalk until they begin to dry. Planting in blocks rather than long rows will yield better crops.
---
We Also Recommend
---