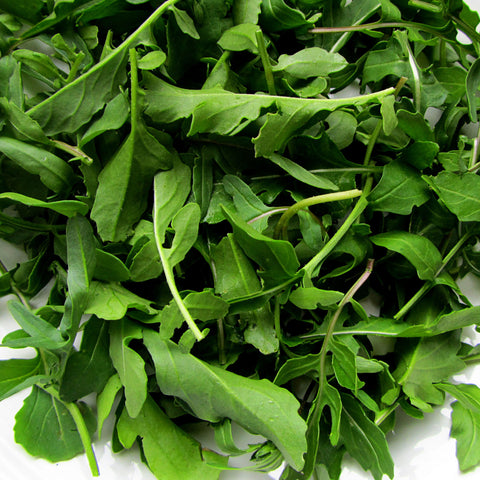 Arugula Roquette (Rocket) (200 seeds)
Fast-growing cool season salad or sandwich green of Mediterranean origin. Sharp distinctive nutty flavor is best when picked young. Self-seeding and hardy. 40-45 days.
Germinates in 5-7 days
Plant 1/4" deep and 1" apart
Thin to 1-6" apart
Green Thumb Tip: Sow seeds outdoors as soon as soil can be worked and danger of hard frost has passed. For a continuous supply of arugula, sow every three weeks throughout the summer. Best grown in cooler weather. Plant in full sun or partial shade.
---
We Also Recommend
---