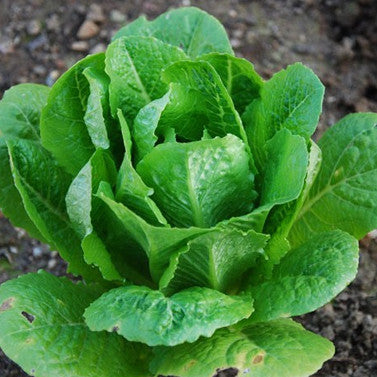 Romaine Lettuce (Paris Island COS) (275 seeds)
This popular and unique variety of lettuce is easy to grow and makes delicious salads. The leaves are tender, crisp and thick with a sweet flavor. Growth is vigorous with heads growing upright to about 10"/25 cm. 75-85 days.
Sow seeds 1/4" deep after last frost.
Space 1" apart, then thin to 12" apart
Germination in 7-10 days
Full sun
Green Thumb Tip:  Lettuce is a cool-weather crop. Select a sunny location, cultivate and fertilize soil with vegetable food. Plant in early spring as soon as soil can be worked. Sow seed sparingly, firming soil over row. Repeat at 2 week intervals as long as weather is cool—spring and fall. For earliest crop start seed indoors.
---
We Also Recommend
---